Step 1
We cut the meat into massive steaks.
All our meat comes from Hereford Cattle that feed on nothing but grass. Sourced from approved farms who meet Welfare & Assured meat standards. We always use the highest quality cuts of Silverside and Topside.
Step 2
Steaks are marinated with our special recipe.
Vinegar – Draws out the moisture (Gluten free)
Salt – Seals the taste in with a protect crust
Spices – For the incredible flavouring. Including Peppercorn, Garlic, Sugar, Coriander & Onion
Step 3
Marinated steaks are then hooked, tagged and hung in our dryers.
4 – 5 days: Wet with a red middle (Rare)
7 – 10 days: Medium with a little red (Medium/Rare)
12+ days: Dry with no red (Well Done)
Step 4
We use our custom made slicer to cut the Biltong.
Choose a thickness of Thin, Medium or Chunky.
Types of Biltong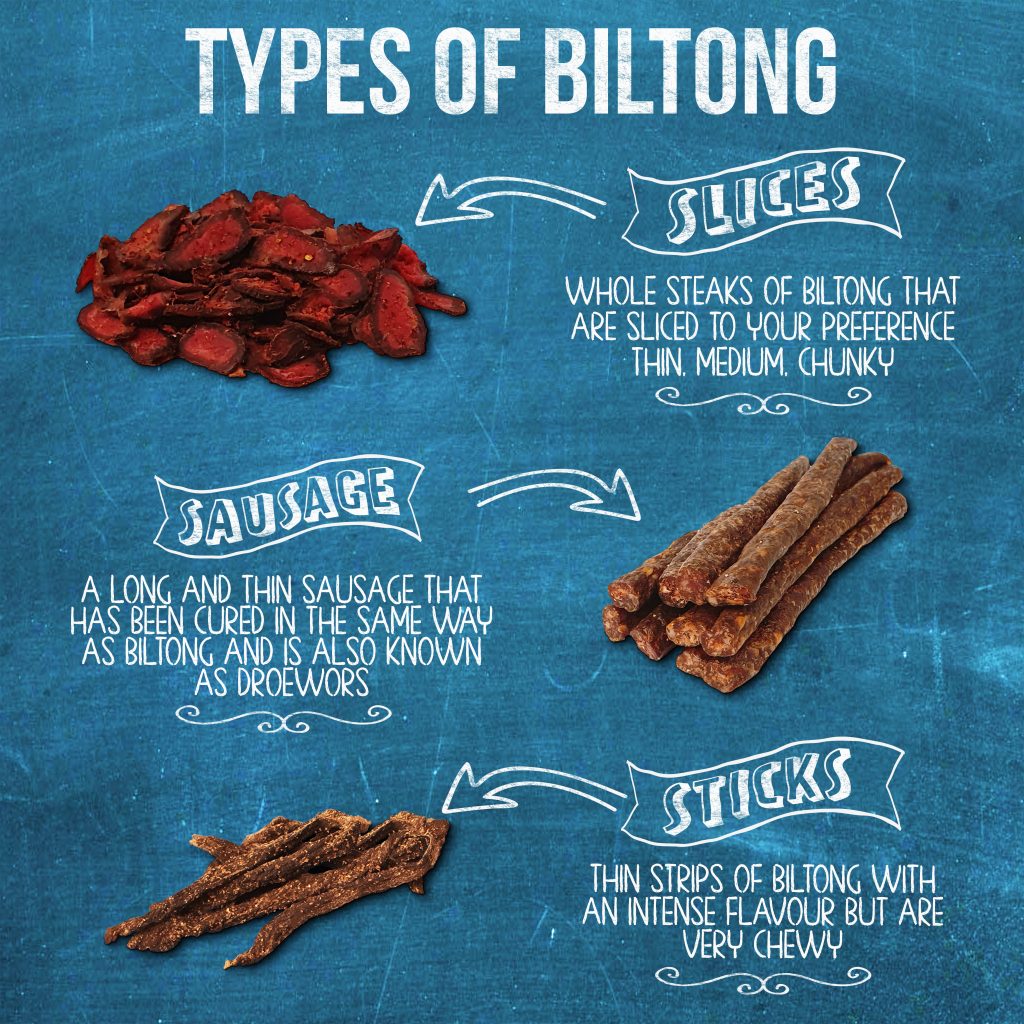 Biltong Slice Range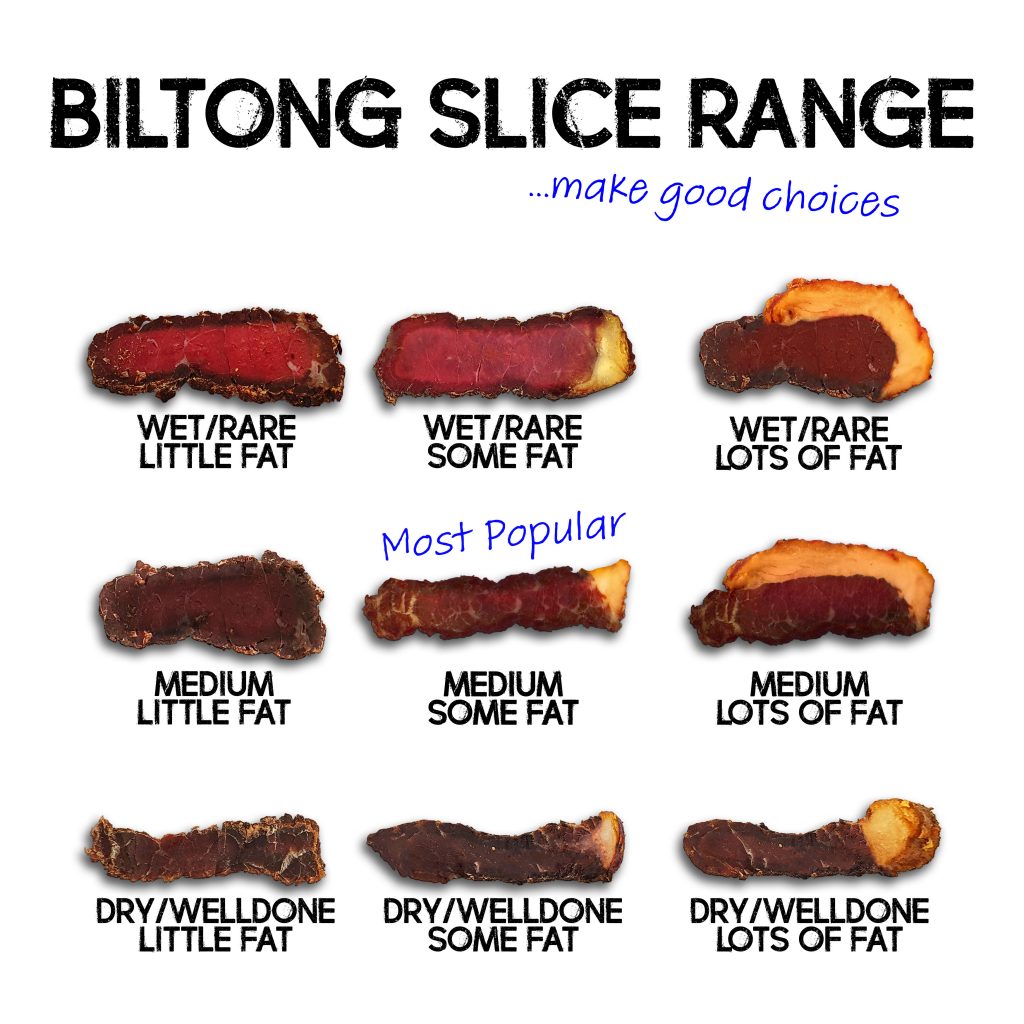 Select your perfect Biltong