For approved wholesale customers, you have the option to pay by bank transfer instead of PayPal/card. Here's 3 easy steps to complete your order.
Step 1: Contact us to let us know that you'd like a wholesale account, and we will convert your normal customer account to a wholesale account, or set up a wholesale account for you if you don't have one yet. This step enables you to have the 'BACS' payment option at checkout (not enabled for regular accounts).
---
Step 2: Place your order (minimum order value applies!)
Check out your order and select 'DIRECT BANK TRANSFER' as the payment method. Then select pay'.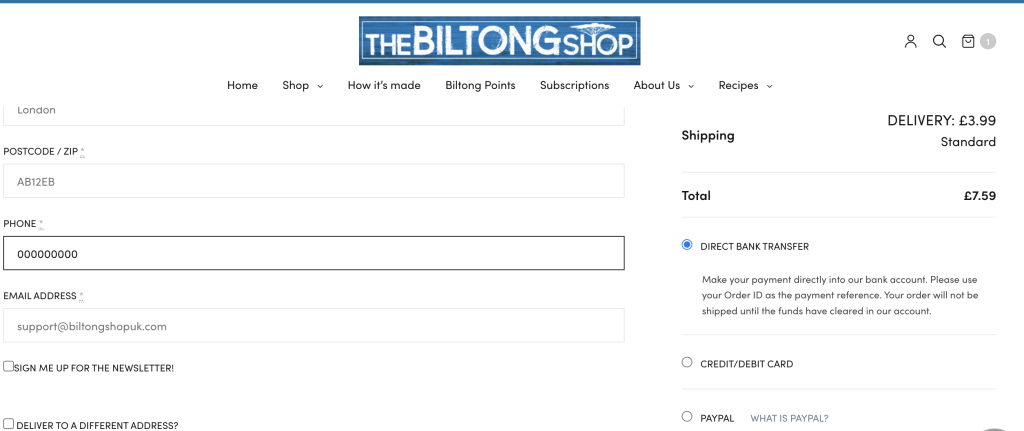 ---
Step 3: You will then be sent to the order confirmation page with our bank details. Please make your bank transfer using your order reference. Once we have received your payment, we will mark the order as 'processing' – you will receive an email – and prepare it for dispatch within a few days.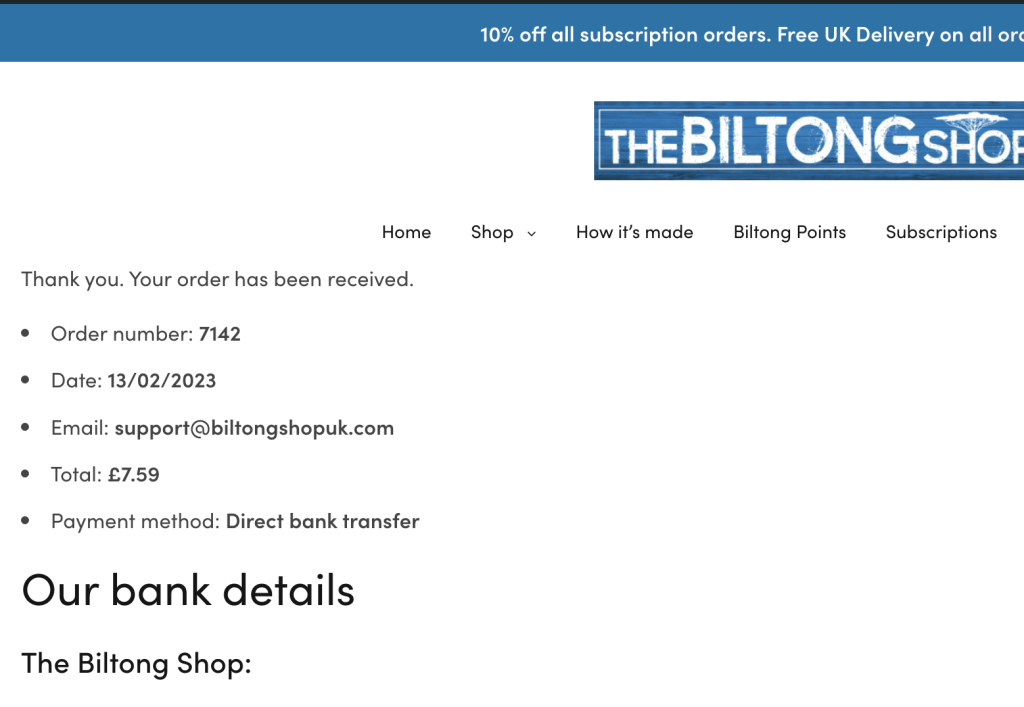 Thanks for being a valued wholesale customer of The Biltong Shop.
If you're having any trouble placing your wholesale order, we are here to help!
Please do contact us!